Good morning. Another week gone in this fall season. It's hard to believe that Thanksgiving is next week. Although, the weather has been unusually cold here, so it does feel like fall. I'm hoping we have a warm-up by the end of next week so we aren't freezing while putting up all of our Christmas decorations on Thanksgiving weekend!
I'm still working through National Blog Posting Month (NaBloPoMo), and I have managed to publish a blog each day. Over halfway done with this challenge!
Reviews and Blog Posts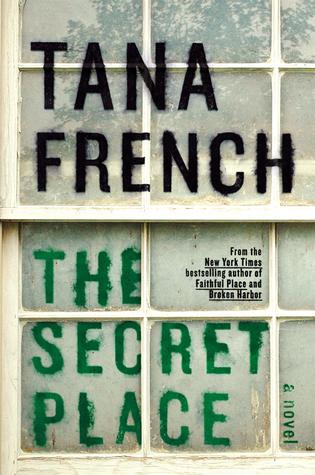 Reading
I have been reading a lot this week! I finished
Dangerous Denial
by Amy Ray and will be publishing my review for the tour tomorrow. I also read and reviewed
The Giver
by Lois Lowry. And then I started reading
The Secret Place (Dublin Murder Squad Book 5)
by Tana French, and I'm almost done! It's a very long book but I couldn't put it down this weekend. I just kept reading it and am dying to finish it when I'm done working today!
Once I finish
The Secret Place
, I'll be picking up
First Impressions: A Novel of Old Books, Unexpected Love, and Jane Austen
by Charlie Lovett.
Kids Reading
I finally gave in and let C read
The Hunger Games
by Suzanne Collins. He flew through it and is just about done with
Catching Fire
too. I'm sure by next week, he will have finished the entire trilogy. In between, he also read the last two books in the
How to Train Your Dragon
series by Cressida Cowell.
What are you reading this week? It's Monday! is hosted by Sheila at
Book Journey
, so hop over there if you'd like to see what others are reading too. You can also check out the
younger version of It's Monday!